Out now on two 12" vinyls & digitally: Go March - 'Rise'. This Antwerp based trio's debut single comes with Shigeto, Psychemagik, Peaking Lights and Dreems reworks!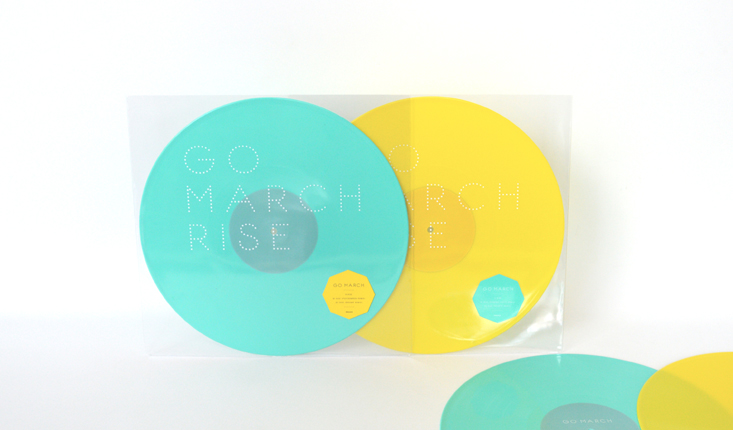 Rise has been all over the internet these last couple of weeks, with mentions on Thump, Clash and Crack Magazine among others.
"Debut single 'Rise' is a propulsive, molten piece of music, almost funky in its digital rigidity." - Clash Magazine
"Rise" is a real motherchugger of a space-rock monster." - Thump
"Propelled by thick bass licks, this re-work is filled to the hilt with funk, and while it's undeniably danceable, the end result is strangely soothing – perfect for cruising the digital highway." - Crack Magazine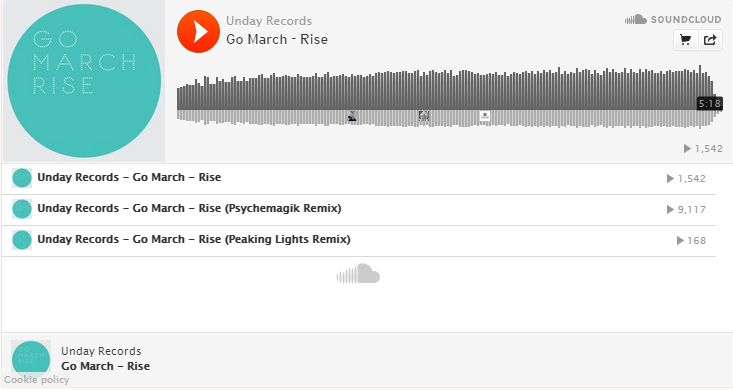 Go March are an instrumental band born out of jam sessions that have resulted in their debut single 'Rise'. It's an electronic, Germanic-infused, post-rock screamer that is a sort of Mogwai meets Kraftwerk synthesis, yet with all the futuristic propulsions of a new, fresh and hungry band making music not just for 2015 but for beyond.