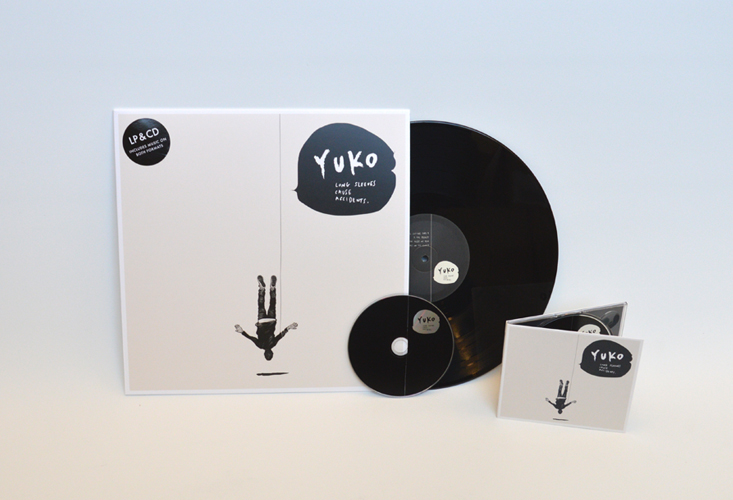 Almost three years since their latest release, we couldn't be happier to announce the new Yuko album has finally hit the shelves. 'Long Sleeves Cause Accidents' has become a fascinating and layered tale, told by an engaging band with an attitude. Resulting in an album that just might be their best so far, we strongly recommend to have a listen.
We are glad to see all the great feedback we received so far on this record (Dots & Dashes, De Morgen, Focus Knack, RifRaf, Het Nieuwsblad, Enola, Indiestyle, DaMusic, Goute Mes Discques, Le Soir, Cobra, De Standaard and so many others).
Yuko paid a visit to Select on Studio Brussel to talk about 'Long Sleeves Cause Accidents'. Listen to the interview and a few tracks here. While you're at it, here's a nice backstage report from the album release show in Gent.

'Long Sleeves Cause Accidents' is available on cd , vinyl + cd and iTunes.
Try before you buy at the Unday Soundcloud page.