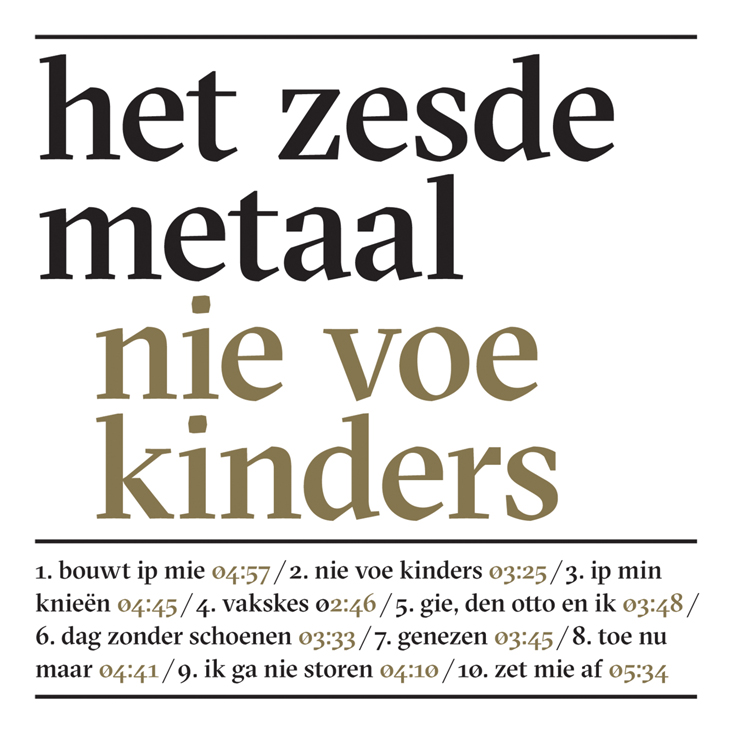 Het Zesde Metaal's excellent new album is coming out November 10. The record is called 'Nie Voe Kinders' and is now available as a preorder on iTunes. If you order it in advance, you will receive the album's magnificent opening track immediately. Should keep you sweet for a while longer. The first show dates have been announced as well. More coming soon.

12/2/15 - BRUSSEL, AB
14/2/15 - DIKSMUIDE, 4AD
21/2/15 - BRUGGE, Cactus Club
03/3/15 - LEUVEN, Het Depot
11/3/15 - GENT, Handelsbeurs
12/3/15 - OPWIJK, Nijdrop

And don't forget to check out the video for 'Dag Zonder Schoenen'!