- Gold for Fourth Corner! -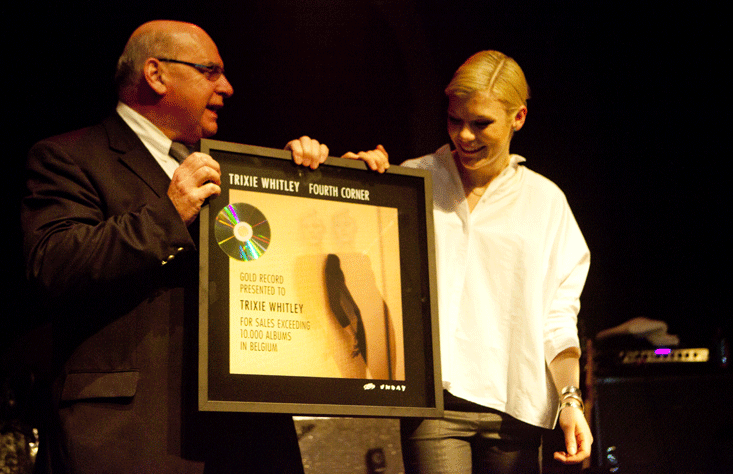 We're extremely proud to announce that Trixie Whitley's debut album 'Fourth Corner' has already reached gold! Trixie was awarded the gold record by Ghent mayor Daniël Termont at her try-out in the Handelsbeurs yesterday evening.
Trixie Whitley and Ian Clement are kicking off their European tour tonight in Ghent.