New Flying Horseman EP coming soon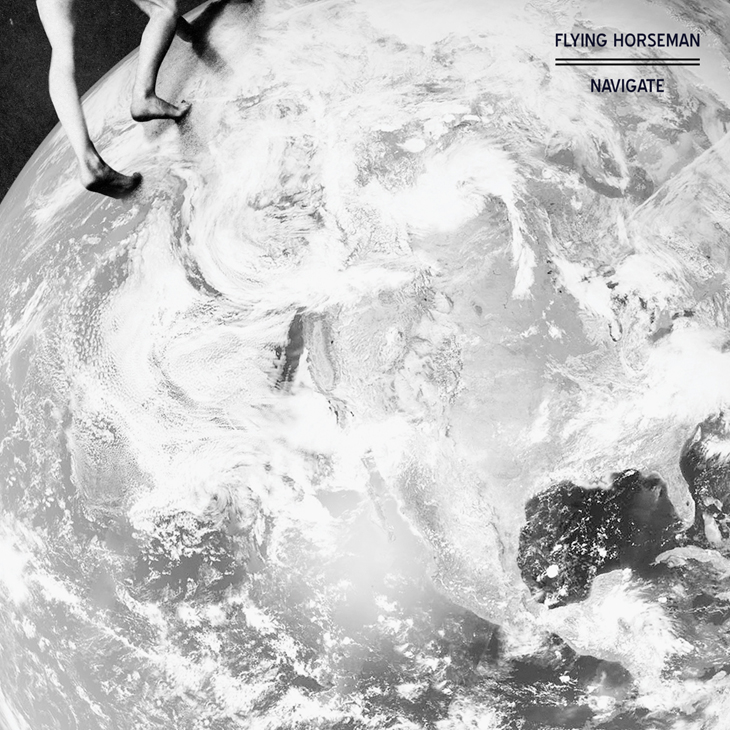 You may have already heard it by now, but we will be releasing a new Flying Horseman EP titled 'Navigate' in two weeks – on November 26, to be exact. Earlier this year Flying Horseman released their highly acclaimed second album 'Twist' on Unday, but they have found the time and inspiration to record a truly breathtaking four track EP in between touring, promoting and playing in numerous other bands they're involved with.

Three of the tracks on Navigate are solo performances by frontman Bert Dockx, stripped down songs which showcase his particular talent for writing and performing electrifying tunes. This is about as tense as one guitar and one voice can sound. On the A-side of the limited 10" vinyl you'll find 'America Is Dead', an older but unreleased Flying Horseman track, which now receives the full band treatment. The b-side also holds a cover of the Joy Division classic 'Shadowplay'.

Belgian newspaper De Standaard have been posting outtakes from Flying Horseman's Tenace Sessions for these past few weeks in which the band play songs off 'Twist'. Two more videos of the Tenace Sessions series are yet to be unveiled, which features the band playing songs from this new EP 'Navigate'. We strongly suggest to keep an eye on De Standaard's website.

'Navigate' summarizes why we love this band so much. It's moody, gentle and menacing all at the same time, no less than impressive. The EP will be available on limited 10" vinyl and iTunes on November 26.

If you happen to live in Belgium or The Netherlands, be sure to watch De Canvasconnectie this Sunday evening on Canvas, as Bert is curating this week's show.